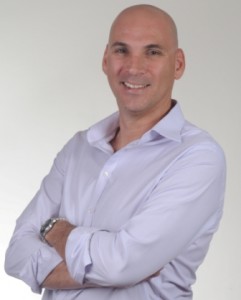 JerusalemExperience.com is a video site focusing on the experience of touring Jerusalem and the surrounding area.
My goal is to offer people from all over the world – who do not have the time or the money to fly all the way to Jerusalem – the opportunity to feel the excitement of touring Old Jerusalem and its holy sites as if they were actually there.
My videos can also help people to plan their trip to Jerusalem as they can explore each site and decide which site they would like to visit. There are so many holy and marvelous sites in Jerusalem so planning is a key for a successful trip.
I decided to launch this blog in order to pass on my passion for Jerusalem and the overwhelming emotions the City – and especially its abundant holy sites – evoke in us all. My site is video-based because I believe it's the best way to capture the unique atmosphere in these places and to convey what people experience when they visit Jerusalem's incomparable charms.
The idea for Jerusalemexperience.com was born during my position as Business Development Manager for an aerospace company here in Israel. I always tell each and every one of my guests to set aside one free day in Israel so that we can tour Jerusalem together. I am always amazed at the powerful emotions my guests experience on these tours. I must say that even though I have been to Jerusalem many times, I still feel something special each time I visit the Old City and the holy sites. My emotions start to soar the minute my car begins the climb toward the Judean Mountains that surround Jerusalem.
I welcome you all to write your comments and suggestions in any of my videos. It is important for me to learn what my viewers are interested in and how I can improve my site.
Let me take you on Video Tours and you will enjoy Jerusalem like never before.
JerusalemExperience.com is operated and owned by Jexp Media Ltd., a registered listed company in the state of Israel.
About me:
Eran Frenkel
Born in Israel in 1967 and lives in the center of Israel.
Married and father to 3 beautiful girls.
Now let's all live the Jerusalem experience!