An Ancient Room inside a Bakery
Today we are visiting an Ancient Room inside a bakery, to see one of the gates to the Byzantine church of the holy sepulchre. Every day, hundreds if not thousands, of Christian pilgrims walk the Via Dolorosa from station number 1 where Jesus was put to trial, to the place of his crucifixion at Golgotha and then resurrection, where it is today the Church of the Holy Sepulchre.
On their way from Station number 8 to station number 9, they walk through the Old city market and then break right to climb a staircase that leads them to the Coptic area where station number 9 is located.
The Bakery
At this corner right next to the staircase, they pass by a bakery that looks the same as many other bakeries in the old city of Jerusalem.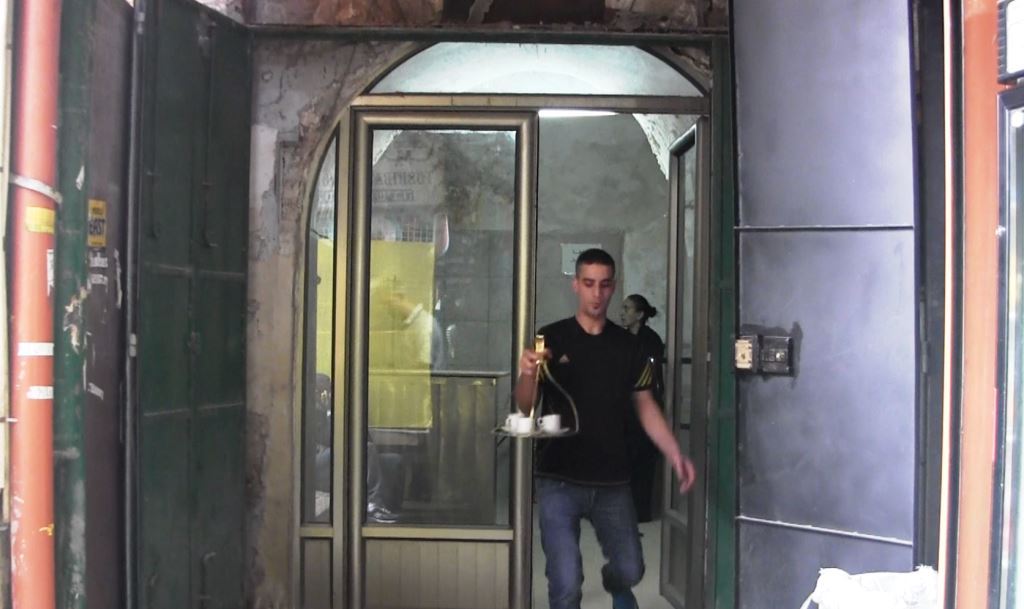 BUT, this is not another bakery. This bakery hosts, inside an ancient room, a gate dated back to the Byzantine time and it is believe that this gate was one of the main gates to the first Byzantine church of the holy sepulchre.
99.99999% of the people that actually visit Jerusalem, are not aware of this place thus do not get the opportunity to visit this Ancient room although they pass right next to it – in my video you also see them passing by the windows of the ancient room without beeing aware to what they are missing .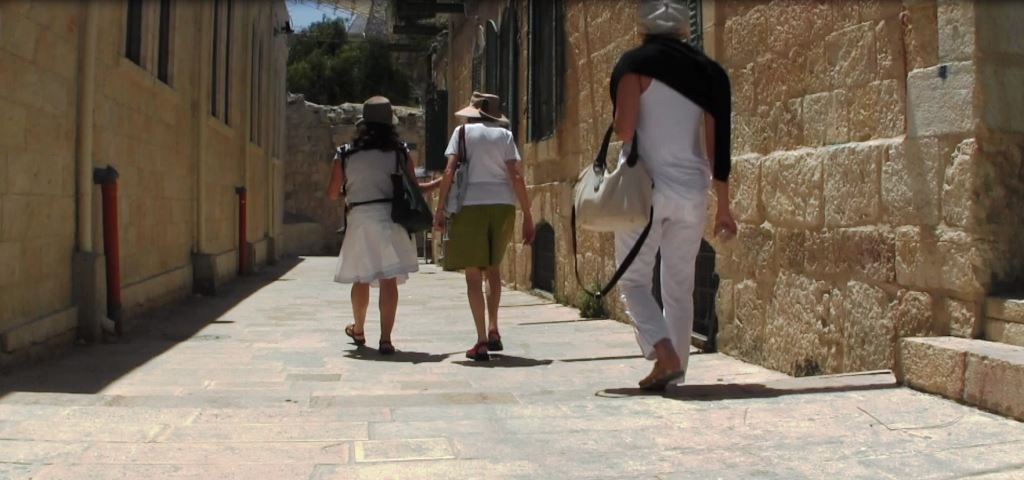 Only you that follow me at JerusalemExperience.com have the privilege of seeing this place.
If you happened to be in Jerusalem, and I wish you do, look for this bakery. You will probably need to offer a $10 fee to the bakery owner in order to get into this ancient room, and I highly recommend you to do it.
Now let's enjoy this Video, and until we meet again in my next video let's live the Jerusalem Experience!