Today we are going to talk about the trial of Jesus, in which he was condemned to death by crucifixion. And it all happened right here at Station number 1 of the Via Dolorosa.
Click here to see all list of All Stations of the Via Dolorosa
We are now at the El-Omariyah School for Boys, which – according to Christian tradition – is where the Antonia Fortress used to stand.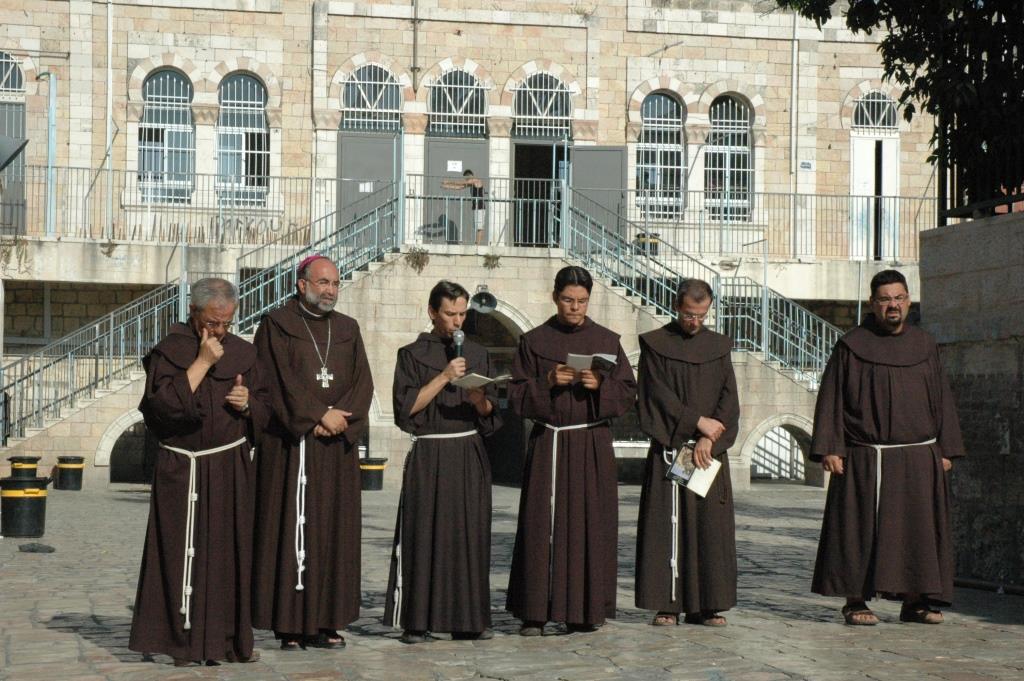 The Antonia Fortress was built by Herod the Great in order to protect the magnificent Temple that he built (the Second Temple). Today there is no longer any trace of the fortress here in the school courtyard, but if we climb up these stairs we should to find out why Herod may have chosen this place to build the Antonia Fortress in order to protect the Temple he built.
As you can see, from here there is a great view overlooking the Temple Mount, thus giving the Antonia Fortress a strategic location.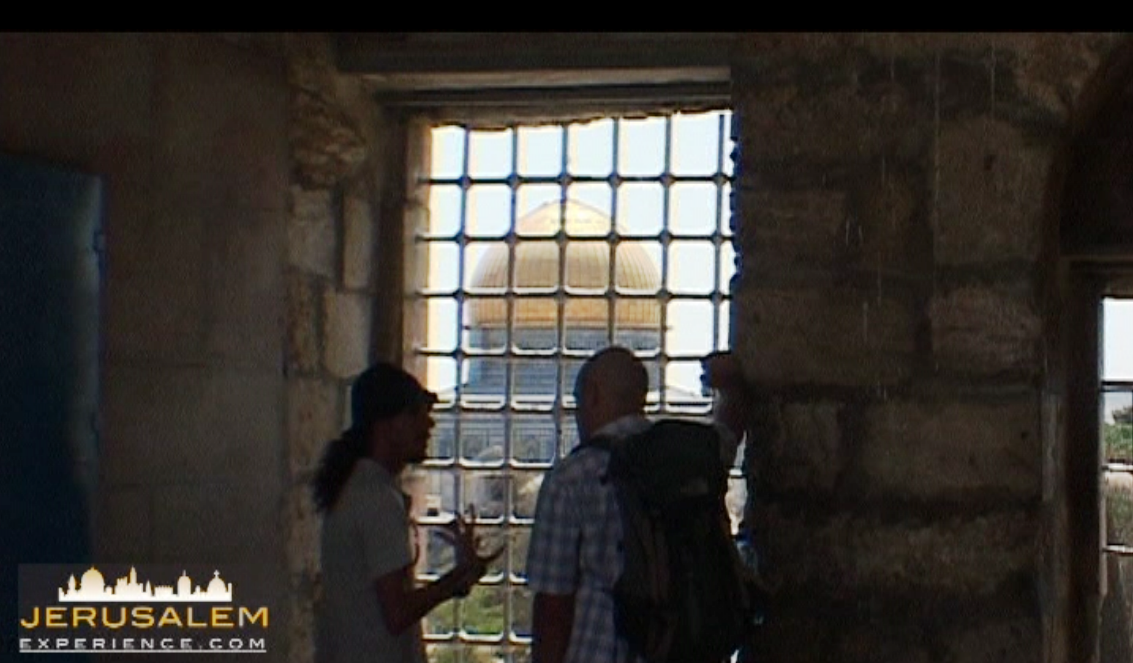 Now while we are enjoying this magnificent view, let's talk about the Temple Mount. It is the holiest site in Judaism since this is where God chose the Divine Presence to rest in its temple. It is also where Abraham prepared to sacrifice his son – Isaac. It is the same rock from which – according to Islam – Muhammad ascended to heaven, and this is where the Dome of the Rock is now located.
Now let's go back to the Trial of the Millennium. On Friday Morning, Jesus was brought to trial before Pilate, the Roman Governor of Judea. The New Testament describes how he tried to shirk the responsibility of handling the case. At the first hearing, he tried to pass Jesus' case on to Herod Antipas, who ruled the Galilee, on the grounds that Jesus of Nazareth was his subject. However, Herod was quick to hand the case back to Pontius Pilate. At the second hearing, Pilate condemned Jesus to flagellation and crucifixion. And it all happened right here – at the Via Dolorosa Station 1!!!
Every Friday, here in Jerusalem, the Franciscan friar gather here at station number 1 of the Via Dolorosa to start their weekly procession of the Way of the Cross – this practice in Old Jerusalem goes back 7 centuries – so if you happened to be in Jerusalem on Friday, make sure you do not miss this spiritual experience.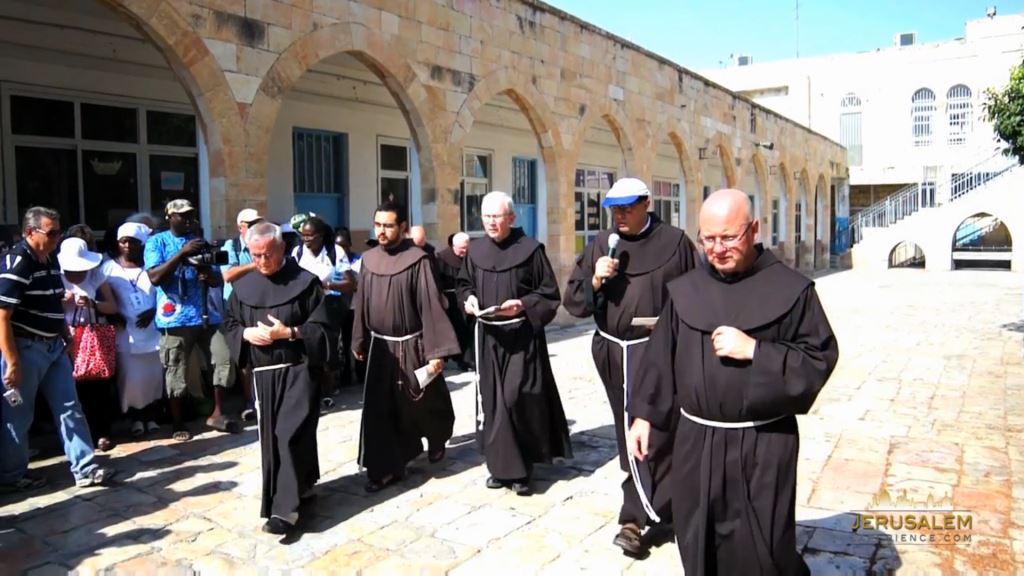 Now, Register to one of our membership plans and WATCH the Video of Station 1 of the Via Dolorosa.
And until we meet again in my next video, let's all live the Jerusalem Experience !!!!!